How can you speak confidentially
Time to talk about confidentiality
All of your colleagues, employees, teachers and even interns are responsible for confidential information and could, through carelessness or intent, pose a threat to data protection in your company. To avoid this, you should openly discuss and tackle what needs to be done to improve data protection.

Privacy is the individual's right to be in control of his or her personal information. Confidentiality, on the other hand, is the job of those who have been entrusted with this information to protect their privacy. Companies are legally and morally obliged to treat personal data that they hold about employees and customers with the greatest care.

We want to help increase data protection awareness in companies and teams and have built a small tool with which one can better see and understand what confidentiality exactly means and why it is team work to protect it. There are also practical tips on how you can evaluate the status of data protection in your company and what you can improve.

You might be surprised to see how sensitive the data you and your team work with on a daily basis. To show some examples, we asked a recruiter, a marketing intern, and a university professor to test our tool. All three were amazed to see how much sensitive information was in their work files.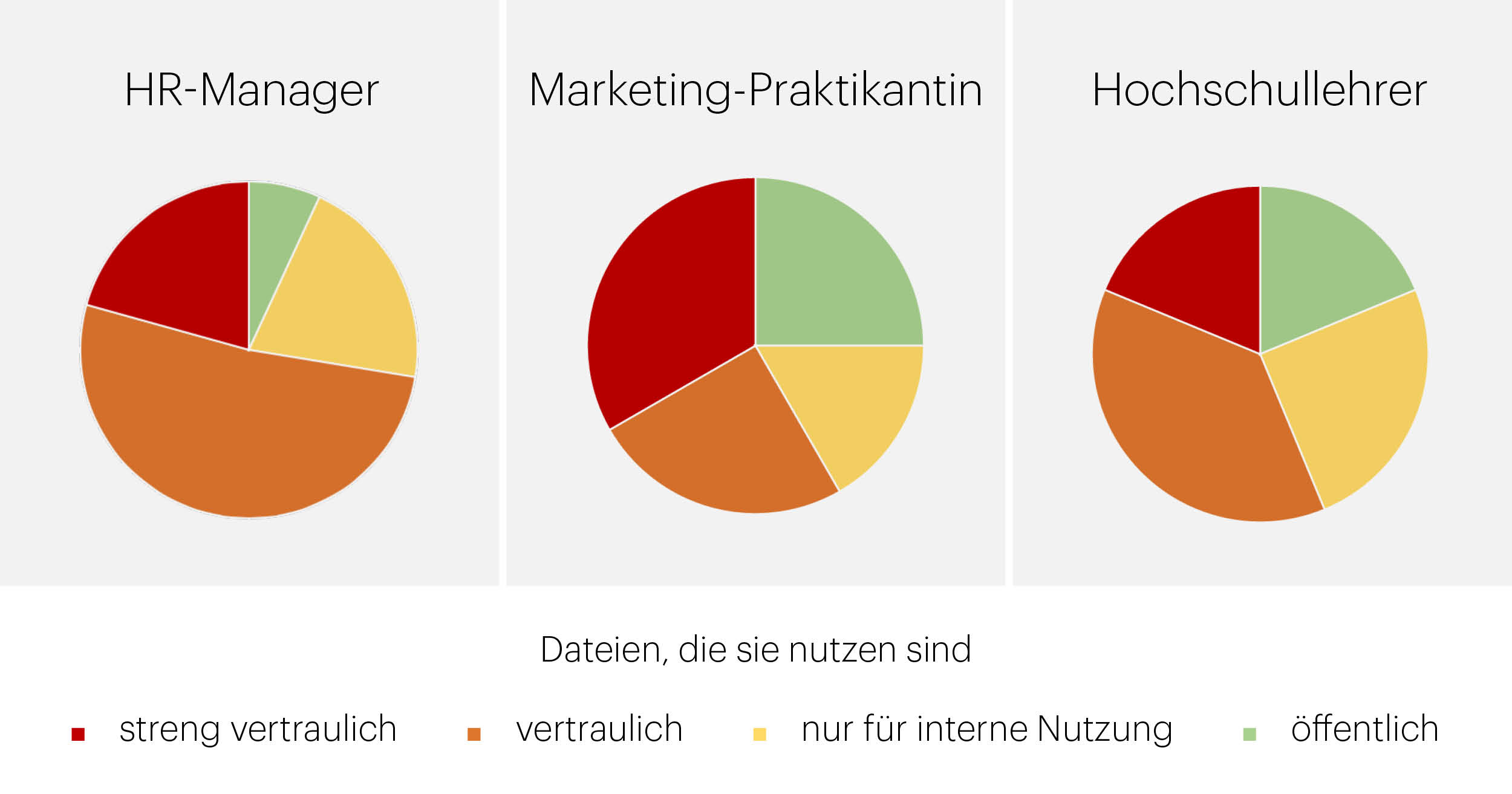 Create the individual confidentiality profile of your work documents and receive practical tips on how to protect them
Try it yourself now
Confidentiality is becoming an urgent matter for medium-sized businesses
Dealing with this data from customers, employees and business secrets responsibly and in compliance with data protection regulations is a major effort, especially for small and medium-sized companies.
In addition, the EU General Data Protection Regulation (GDPR) brings further challenges with it when it comes into force in spring 2018. To tackle the issue of data protection, you first need to know what to protect:

"Companies are already looking for support to prepare for GDPR, but time is running out. You need to start implementing it now. In the first step, an inventory is helpful: What does the current data protection management system look like? What data processing by third-party providers is there, what risks are associated with this and what measures can be taken to protect personal data? " advises data protection expert Regina Mühlich.
Find out what data you are dealing with
Every beginning is difficult. Our tool for a first self-test is intended as a first step to help you address the issue of data protection in your team and raise awareness. Share it with your colleagues to find out which employees and departments have access to which type of confidential documents and where the need for better solutions is most urgent. At the same time, you will receive tips on which functions and internal guidelines can be used to provide initial remedies.
Visualize the confidentiality of your data and learn what you and your team can do.
try now