Myocarditis after BioNTech vaccination in Israel?
There is still no evidence that there is actually a connection between recently diagnosed myocarditis and the BioNTech / Pfizer vaccine. The Israeli Ministry of Health is currently investigating several such cases reported by the Israeli media.
An analysis cited by the media had not been published by the ministry and an unusual accumulation of the disease had not been proven, said a spokeswoman for the ministry: There was "no clear increase in mortality because of the vaccination and it is also not certain that there is Compared to the same period last year there is an increase in the number of myocarditis. " A similar number of myocarditis cases have also been reported in recent years.
No official report
It is unclear who launched the preliminary report by an expert group to the Israeli media. According to the report, there were "dozens of cases" among the more than five million people vaccinated, mostly after the second dose of the BioNTech / Pfizer vaccine. There are 62 cases of myocarditis, mostly among young men between the ages of 18 and 30. Most of the patients have now been discharged from the hospital in good condition. However, a 22-year-old woman and a 35-year-old man died. Apparently they had no previous illness.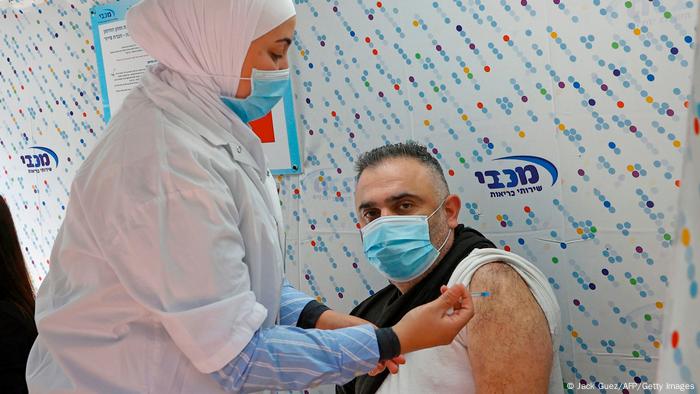 Reports of possible side effects are unsettling
Even if the findings are preliminary and everything has to be examined, according to the media reports, there should be a connection between the vaccine and the cases of illness: "It is likely that the occurrence of myocarditis is related to the vaccination (especially the second dose ) ", the Jerusalem Post quoted the report. "At the moment there is the impression of a higher number of myocarditis than expected, especially for the age group up to 30 years," it says there.
According to this, the risk of heart muscle inflammation after the BioNTech / Pfizer vaccination could be 1: 100,000 for the entire population, whereas it could be 1: 20,000 for young men.
Ministry of Health is reviewing the cases
Even if the report does not come from the Israeli Ministry of Health, it will discuss this "important report" with experts and make the results publicly available in the next few days. There is currently no news on the website of the Israeli Ministry of Health about the potential cardiac side effects from the BioNTech / Pfizer vaccine Comirnaty.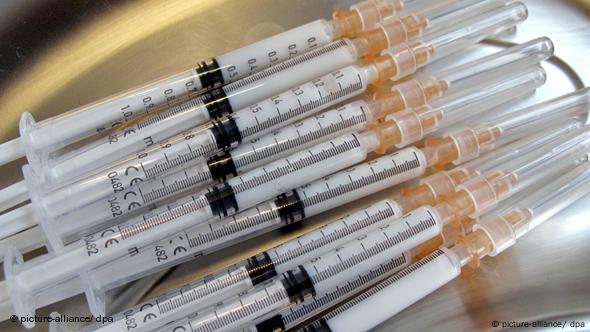 H1N1 flu vaccinations protect against swine flu, which can also cause myocarditis
However, a link between disease and vaccine is difficult to establish because myocarditis can be caused by many other viruses. It often follows a viral infection of the respiratory or gastrointestinal tract. More rarely, other germs or autoimmune diseases can lead to the heart disease. In addition, myocarditis often proceeds without symptoms or complications, which makes diagnosis difficult.
Myocarditis can be treated well and damage is rarely left behind. If left untreated, the inflammation can cause irregular heartbeat or heart failure. In rare cases, myocarditis also leads to sudden cardiac death.
Vaccine manufacturer denies connection
The vaccine manufacturer BioNTech / Pfizer announced that unwanted side effects are regularly and thoroughly checked. "We have not observed a rate of myocarditis higher than would be expected in the general population," said a statement from Pfizer. "A causal relationship with the vaccination has not been established. There is currently no evidence that there is any risk of myocarditis associated with the BioNTech / Pfizer vaccine."
The fact that in the last few months there has been information about the BioNTech vaccine first from Israel has to do with Israel's clever vaccination strategy. Israel was able to secure large quantities of the coveted vaccine early on, not only because it paid significantly more than the EU for the vaccine, for example, and the state assumed product liability.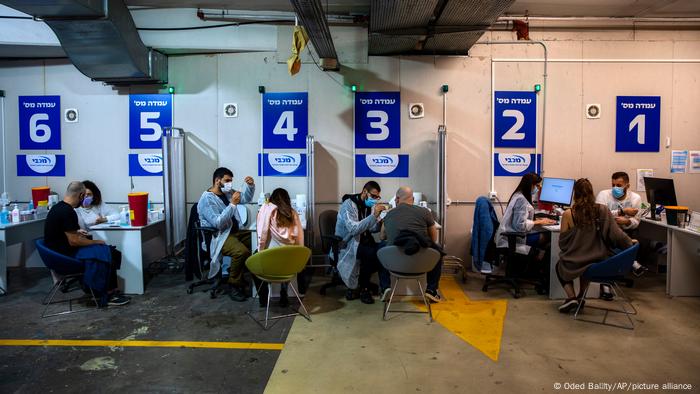 Israel is a world leader in its vaccination strategy
Above all, Israel provides weekly infection and vaccination numbers, but also patient demographic information, such as age and gender, anonymously to Pfizer. Thanks to the digitized health system in Israel, the pharmaceutical companies not only receive data very quickly and reliably, they also receive a lot more data than they would get from any study. It is an invaluable source of information for pharmaceutical companies.
In return, the vaccine manufacturers undertake to supply Israel with vaccine until herd immunity, i.e. an immunity of 95% of the population, is achieved in the country. Currently, more than five million people, almost 60% of the country's 9.3 million people, have received the vaccine from BioNTech / Pfizer.
Successful vaccination campaign
And the successes of the Israeli vaccination campaign can already be clearly seen: While the number of weekly new corona infections at the beginning of the year was around 600 new infections per 100,000 inhabitants, the incidence is now 11.
Since only the Covid-19 vaccine from BioNTech and Pfizer is vaccinated in Israel, there is correspondingly great interest in the cases of heart muscle disorders that have now occurred. However, only a detailed investigation can clarify whether there is actually a connection between the vaccine and the disease.
Viruses and bacteria don't stand a chance - with a strong immune system

Hustle and bustle!

The immune system needs many different fuels. They deliver fruit and vegetables. Eat as colorful as possible: oranges, red peppers, green leafy vegetables, red cabbage provide a colorful potpourri of vitamins and lots of natural vitamin C.

Viruses and bacteria don't stand a chance - with a strong immune system

Check vaccination status!

In order to bring the immune system up to date, one should have all the necessary vaccinations. Adults often forget to refresh their childhood vaccinations. So take a look at the vaccination card: Is the immunization against tetanus, diphtheria, whooping cough, polio, hepatitis, pneumococci, meningitis, measles, mumps, rubella, flu and others still available? It's best to ask the doctor!

Viruses and bacteria don't stand a chance - with a strong immune system

Run away from the viruses!

Scientific studies suggest that regular muscle training (jogging, Nordic walking, walking) for 20 minutes or more three times a week has been shown to increase the immune system. But be careful: those who work too much exhaust their immune system.

Viruses and bacteria don't stand a chance - with a strong immune system

Sleep hard!

Sufficient sleep not only ensures relaxation. During the deep sleep phases, messenger substances are released that also mobilize the immune system.

Viruses and bacteria don't stand a chance - with a strong immune system

Have fun!

Studies show that a good mood and fun in life promote a strong immune system. Laughing and playing not only improve the quality of life, but also increase the body's defenses!

Viruses and bacteria don't stand a chance - with a strong immune system

Avoid stress!

Negative stress stimulates the release of adrenaline and cortisol. These hormones paralyze the immune system. Conscious stress and time management helps the body to calm down and recharge its batteries. Targeted relaxation exercises such as meditation, autogenic training and yoga can significantly support the immune system.

Viruses and bacteria don't stand a chance - with a strong immune system

To go for a walk!

Walks in the fresh air bring changing temperature stimuli and movement - both stimulate the immune system. In addition, the mucous membranes benefit from better blood circulation and, thanks to the higher humidity, they can cope better with virus attacks.

Viruses and bacteria don't stand a chance - with a strong immune system

Beware of sugar!

Studies have shown that when short-chain sugar is burned, many vitamins are consumed that are then no longer available to the body.

Viruses and bacteria don't stand a chance - with a strong immune system

Warm and cold!

"Alternating showers" ​​train heat regulation and blood vessels. The motto is warm-cold-warm-cold. You can support the shower with a vigorous massage with a massage sponge or brush. This also stimulates the immune system.