Why should you get a degree in social anthropology?
Career prospects
The study of cultural anthropology / folklore does not qualify you for a specific profession, but for different activities. Follow-up studies show that most graduates find a relevant position in public cultural work that corresponds to their qualifications, especially in museums and archives as well as cultural offices; further fields of work are media and publishing as well as (intercultural) mediation and education and cultural management. In all areas, career paths are not straightforward and, especially after graduation, they are determined by part-time employment, work contracts and temporary employment. The portraits of graduates and graduates shown here document the range of activities - they also show that the students should find and specify their own way through internships and contacts during their studies.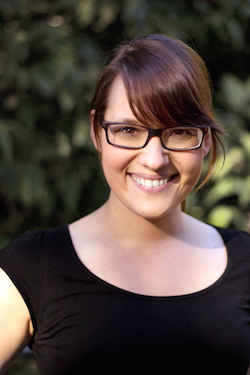 Sarah Breuer, M.A.
In my bachelor's degree in German, comparative literature and cultural studies at the University of Bonn, I got to know aspects of folklore / cultural anthropology. I wanted to deepen this in my master's degree, which is why I switched to the University of Münster in 2011. The Münster seminar was known for its material culture research and the practice-oriented master's degree.
In addition to my studies in Münster, I worked in the sound, image and manuscript archive of the Folklore Commission for Westphalia, which is in close contact with the Department of Folklore / European Ethnology at the University of Münster. This is how the first contact with historical objects came about outside of the course. I was quickly fascinated by it and decided to do an internship at the museum. It happened that I was not only able to gain practical experience in the open-air museum at Kiekeberg, but also to incorporate my master's thesis on the museum's research project on the subject of building and living after 1945. I was able to effortlessly and successfully apply the empirical methods from my studies here.
In December 2013 I already got a position as a scientific trainee at the Grafschafter Museum in Moers. The work is very varied and offers creative opportunities for development. I am entrusted with a wide range of projects, especially the conception of the exhibition War game. The First World War in the nursery. But my work also focuses on looking after the collections and on museum education.
During my studies I learned skills that are useful in my daily work, such as the scientific handling of exhibits and the associated research. By networking the institute with various cultural institutions, for example the Lower Saxony Open-Air Museum - Museumsdorf Cloppenburg or the LWL's Folklore Commission, I was prepared for the professional world early on and gained practical experience during my studies that helped me to successfully pursue my career path to strike. As a humanities scholar, I consider it absolutely advisable and indispensable to gain practical experience in the context of secondary employment, internships and voluntary work in addition to the theoretical studies.
Michael Geuenich, M.A.
I came to cultural anthropology / European ethnology by chance - in retrospect: by lucky chance. I started my studies with a bachelor's degree in German studies, comparative literature and cultural studies as well as psychology in Bonn, before moving to the University of Münster for a master's degree in 2011. While cultural anthropology only made up a small part of my studies in Bonn, the master's degree in Münster gave me the opportunity to study everyday culture for two more years. The decisive factor for me at the time was the good support situation in Münster with two professorships and a manageable master's degree.
In 2013 I obtained my master's degree in Münster and had the opportunity to work as a research assistant and research assistant on my dissertation between 2013 and 2019 and at the same time to set up the "Zeitschrift für Kulturwissenschaften" (ZfK, transcript Verlag) open access accompany. Since March 2020, I have been in charge of the digital open access publication platforms as deputy head of department at the German Central Library for Medicine (ZB MED) - Information Center for Life Sciences in Cologne.
At first glance, my work at one of the national central specialist libraries may have very little to do with cultural anthropology - and I actually learn something new every day: about XML publishing, single source publishing or life science full-text databases. Nevertheless, my skills that I acquired during my studies and during my time at the institute are still helping me today. In the courses I learned how to independently develop new (and above all diverse) content; the teaching research project gave me an understanding of project management; During the presentations in seminars and at conferences I was able to learn to prepare content for completely different listeners. And my own scientific research and publication practice during the master's and doctoral phase is essential for me today in order to understand the need for a suitable publication infrastructure for researchers.
In any case, it was also helpful to consider possible career prospects while studying. Internships can also serve to exclude certain professional fields - during my own internships, for example, I noticed that cultural marketing is not a suitable task for me. However, professional orientation does not necessarily have to take the form of internships; A student job (like me as an assistant at the institute) offers insights into later areas of activity, but above all serves to develop one's own interests.
Dr. Florian Greßhake, M.A.
I did my Magister Artium in Folklore / European Ethnology in July 2009. The publishing industry had already become my dream destination during my studies, and several internships in this area during my studies certainly contributed to this. Nevertheless, I didn't end up in a publishing house at first, but found myself in a position as a research assistant at the University of Kassel as early as October 2009. As part of a third-party funded project, I was finally able to successfully complete my dissertation in July 2012. Just two weeks later, after an interview at August Dreesbach Verlag in Munich, I received an offer for a traineeship, which was prematurely converted into a permanent position in September 2013. So after a little detour, I arrived in the publishing industry, my dream has come true. My work today is extremely varied and demanding, it is also very fulfilling and characterized by a high level of responsibility. Looking back, I am sure that, in addition to the content from my studies, two skills learned / developed during this time are of particular importance for my career: on the one hand, the ability to work independently and in a structured manner and, on the other hand, unknown and very complex ones To be able to successfully master tasks and content in a short time. In my experience, it is particularly important to build up your own profile through internships during your studies, which is aimed at later occupation in the desired area, and to always keep your feelers stretched out even with smaller professional detours.
Frederik Grundmeier M.A.
During my studies in Folklore / European Ethnology (from 2005 to 2011), the complex aspects of material culture moved into my focus of interest. Study offers, internships and student employees initially create a rough profile. After my graduation (Magister Volkskunde / European Ethnologie) in 2011 and the award of my Masters thesis with the Günter Wiegelmann-Preis of the Gesellschaft für Volkskunde Münster eV, a project position at the Folklore Commission for Westphalia (LWL) and the University of Münster (in the DFG- Project "Digital recording, indexing and long-term archiving of holdings of the archive for Westphalian folklore") and finally a traineeship in the LVR open-air museum in Lindlar. Here, an important part of my work actually lies in dealing with the most diverse facets of material culture - both in looking after the collection and in participating in the DFG project "Digitales Portal Everyday Cultures in the Rhineland".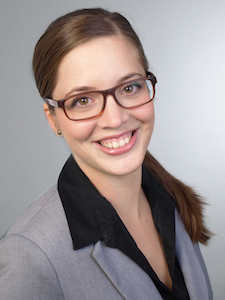 Miriam Höller, M.A.
In March 2013 I completed my studies in cultural anthropology / folklore at the University of Münster, to which I switched after my bachelor's degree at the University of Bonn. During my studies I dealt with museological issues and did museum internships; As a master's thesis, I did an empirical study on "marriages in museums" (museums as branches of registry offices). Immediately after completing my M.A., I received the acceptance of my application to the Stuttgart City Museum. Here I am currently working as a volunteer in the "Stuttgart City Museum Planning Staff". A city museum is to be opened in Stuttgart in 2017, here I am involved, among other things, in the conception of the permanent exhibition and in the necessary scientific research. I also have my own projects, inventory and museum education are also part of the volunteer work. From my studies in Münster, the scientific perspective on everyday life as an object of research and the knowledge of ethnographic methods (e.g. conducting interviews) are particularly useful for my current work.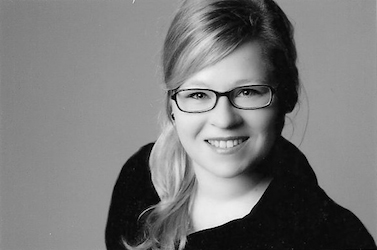 Jennifer Hoyer, M.A.
Portrait of Jennifer Hoyer, born 1986, research assistant / trainee at the Historisches Museum Hannover, graduated with a master's degree in cultural anthropology / folklore in 2013
I came to folklore via detours. With the aim of becoming a journalist, I initially chose the course combination of German and history. I quickly realized that I could hardly identify with German studies. I was interested in cultural anthropology / folklore because I had not been confronted with much in the school curriculum so far. I attended a few lectures and finally decided to change my subject. In the following years, my personal inclination towards history influenced my choice of topics in courses at the Seminar for Folklore / European Ethnology and I have always valued the opportunity here to develop and implement my own scientific ideas in the context of seminar papers and presentations. The varied research focus of the lecturers at the Münster seminar offered a good orientation for this without my having to put my own interests aside.
The practical phase planned in both study sections - whether external internship or practical exercise at the seminar - offers a good opportunity to get a clear picture of your own perspective. I did two internships in museums and discovered my love for historical objects there. Already during my bachelor's degree I got an insight into material culture research, and being able to apply my knowledge in an internship was a positive and empowering experience.
I also found the close proximity of the institute to the Folklore Commission for Westphalia with its archive holdings on everyday culture and the publications on folklore in Westphalia to be very advantageous. I was lucky enough to be employed there as a student assistant, which gave me an instructive insight into the work of a scientific institution. At the end of my studies, I felt ready to turn to scientific institutions independently to research topics and materials for my master's thesis. After a few weeks I had a topic: "The princess's costume. An object analysis on the noble way of dealing with peasant clothes using the example of Princess Marie Anna zu Schaumburg-Lippe. "Immediately after graduating, I have been working as a research assistant / volunteer at the Hannover Historical Museum since September 2013. In terms of content, I am dealing with the Herrenhausen Gardens, an ensemble of historical gardens whose history of use is presented in an exhibition. In addition, I will be involved in the planning for the redesign of the permanent exhibition of the Historical Museum, whereby the knowledge of material culture and museum history acquired during my studies will be particularly helpful.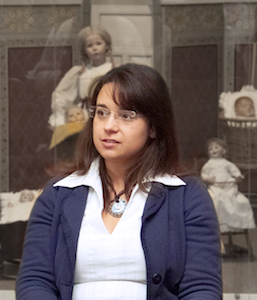 Andrea Rudolph, M. A.
Even before I graduated with a major in Folklore / European Ethnology in 2005, I had familiarized myself with activities in museums through internships and events in the subjects of Folklore and History. This previous knowledge was decisive for the decision to do a museum traineeship after graduation. During the traineeship at the Historical Museum of the Palatinate in Speyer - building on the university education - important practical basics had to be learned for the numerous facets of museum work and experience in project management with budget planning, loan transactions, text production and exhibition design, as well as in public relations and museum education. The scientific and, above all, broadly diversified preliminary training from the folklore studies with topics such as material culture or custom research were helpful for this. Scientific competencies such as the ability to acquire knowledge independently, to carry out research on certain subjects in a limited time frame, to write texts and to present content to the public benefit one. You are an important part of my current job as curator for cultural and everyday history at the Dresden City Museum, where I am responsible for the collections of everyday culture as well as for the realization of special exhibitions.
Anke Wielebski, M.A.
After completing my studies in folklore and cultural anthropology in Münster and Bamberg in 2005, I first completed a traineeship at the LWL Museum Office in Münster. I then worked as a freelancer in various museum areas and then worked as a research assistant at the Borken City Museum. In the spring of 2010 I became the deputy museum director at the Lower Rhine Open-Air Museum in Grefrath (Viersen district), where I have been the museum director since October 2011. The broad spectrum of folklore is reflected daily in all areas of museum work. The knowledge gained in the field of material culture research during studies and museum internships is particularly useful.
© 2021 Institute for Cultural Anthropology / European Ethnology