How do you celebrate Christmas in Ecuador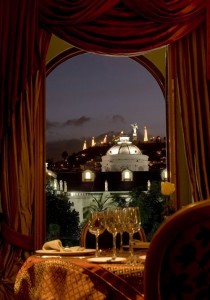 Festive outlook in Quito / Ecuador.
Hello,
this is the most typical and traditional in Ecuador: the first few days in December, families and friends meet to decorate the Christmas tree with Christmas tree balls, small figurines and artificial snow made with cotton wool or spray. In many households you can also find crib plays as decoration. These traditionally consist of natural materials such as moss, stones and earth. The figures are made of porcelain or wood and are dressed in traditional costume depending on the region.
On December 15th, the so-called "Novena" begins, a form of prayer that is common in the Catholic Church and lasts for nine days. Families meet with their relatives and, if necessary, neighbors to pay homage to the birth of Jesus in songs, poems and prayers. The hot chocolate that is drunk with biscuits is very popular at these gatherings.
Since the birth of Jesus was dated December 24th at midnight, Christmas dinner traditionally takes place on that day. A typical Christmas meal in Ecuador consists of a stuffed turkey with a sweet sauce based on plums and raisins, salads and rice. Before and after the meal there is prayer and all family members embrace. Churches across the country hold a large midnight mass, which is very popular every year. The children will find the presents on the following day, December 25th, at the foot of their bed.
I hope that helps
Anne Kadler
Sales Executive Latin trails
Tags: Christmas tree, birth of Jesus, nativity play, Novena, Quito, tradition, Christmas. Save bookmarks: Permalink.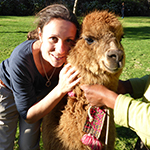 Author: Daniela Muehe