Is solar technology no longer relevant
Not coronavirus, but solar cover: PV business expectations index in free fall
(April 26, 2020) According to the German Solar Industry Association (BSW), business expectations in the German photovoltaic industry have plummeted in recent weeks. This is not (!) To blame for the effects of the corona crisis, but for the "solar cover" that was soon reached - the 52 gigawatt funding cover for new solar power systems.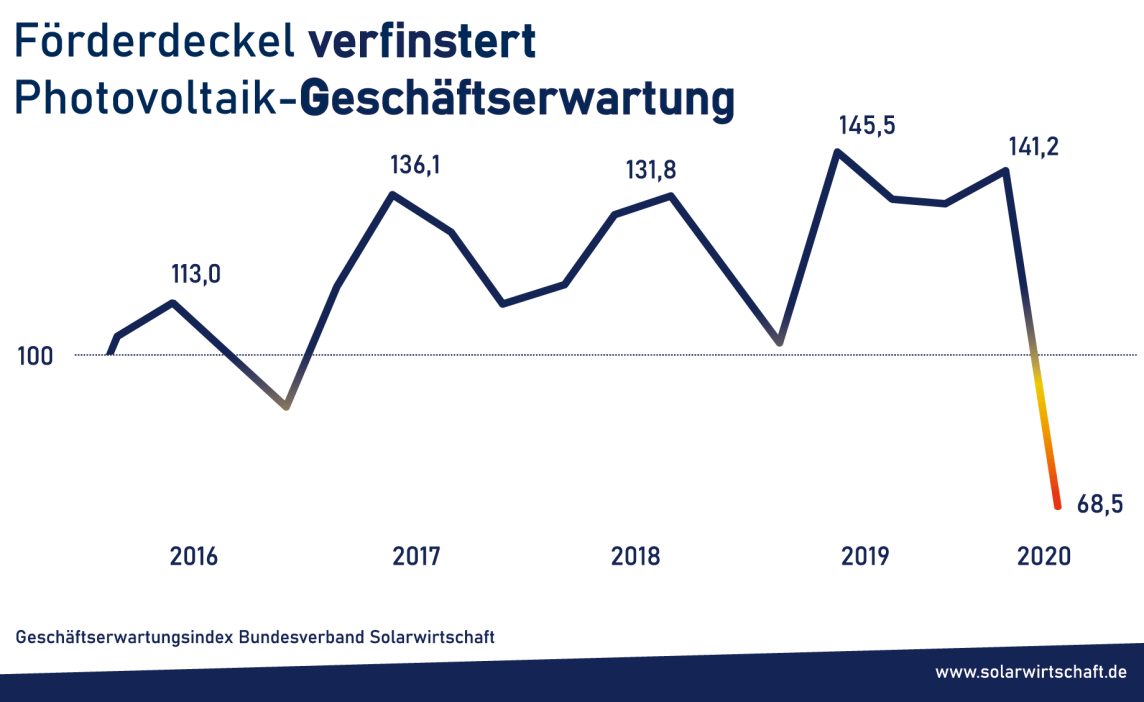 As a reminder: the federal government agreed last autumn to abolish the subsidy limit for new solar power systems in the EEG in the near future, but has not yet implemented this legally.
According to the latest BSW surveys, the business expectations index has therefore halved within just three months: "We have never seen a comparable deterioration in such a short period of time. More and more solar companies are afraid of their existence. The most common cause mentioned is the approaching solar cover, while the coronavirus has so far hardly had a dampening effect on the demand for solar power systems, "reports Carsten Körnig, Managing Director of the BSW.
"The solar cover must now fall immediately in order to avert enormous damage to the energy transition and our industry at the last minute! Delaying a legislative initiative to a point in time after the summer break is not an option, as the funding cap reached with 52 gigawatts of installed solar power will most likely be reached this summer in the event of anticipated pull-forward effects. More and more large solar roof projects are already bursting and cannot be connected to the grid in time, "emphasizes Mr. Körnig.
According to the unanimous opinion of energy experts, the addition of solar power systems on buildings would shrink to a fraction without the remuneration in the EEG. "If the solar cover does not fall now, hundreds of solar companies and tens of thousands of jobs will be threatened. Effective climate protection is inconceivable without significantly more solar energy, "said the BSW Managing Director.
Most recently, at the initiative of the BSW, around 2,000 companies from the energy sector wrote an open letter to Chancellor Angela Merkel at the end of March with an urgent appeal to immediately remove the funding cover for the construction of new solar roofs.
see also for additional information: