Lapland & the food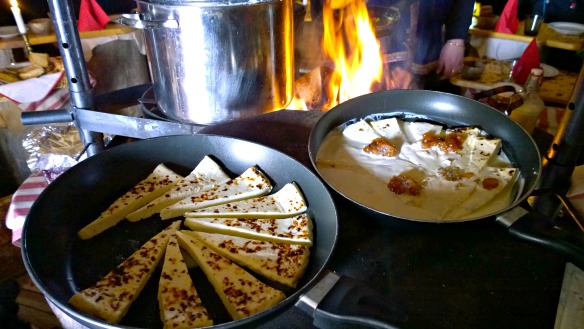 How do you think the food tastes north of the Arctic Circle? Will there only be fish and potatoes? I try it in Lapland and am pleasantly surprised - with reindeer fillet, cheese with cloudberries or cinnamon rolls.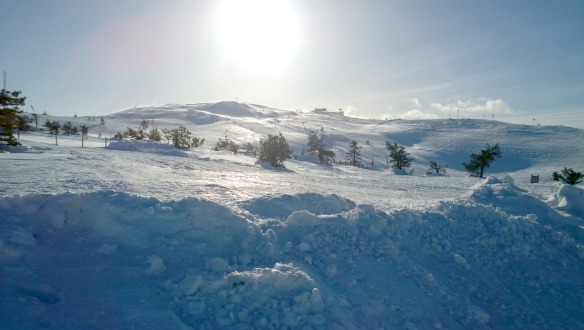 For three days I am out and about in the Levi ski area in Lapland. At the invitation of the Finnish brand Nokia, I am doing a camera test there with the Lumia 1020 smartphone. It turns out that it is even more suitable for food photography than my iPhone 5.
I took almost all of the photos with the Lumia. Only for pictures no. 4 and 5 did I need the stronger flash of my camera.
I'll tell you what I tried in Finland and Lapland and where you can eat:
Breakfast: herring & flatbread
For breakfast I discover for myself herring. When you stay in Helsinki there are five kinds of it on the breakfast buffet - z. B. natural, with olives or in mustard sauce. That sounds like getting used to, but it tastes surprisingly good.
In Lapland I eat soft things in the morning flatbread, the Tunnbröd (= thin bread). It tastes slightly sweet, and cream cheese with jam goes very well with it. At the breakfast table, however, Anne from Finland wonders about the strange eating habits of Germans, because Finns never eat jam on bread.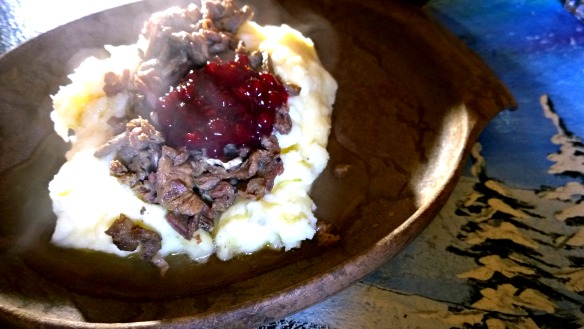 reindeer
"You have to try it, the meat is great!" I heard this again and again before my trip to Lapland. But Reindeer are so cute! However, I always try the local cuisine in the respective countries - even when there is a queue like in Cambodia. "In Lapland, people rarely eat reindeer, it's a delicacy and quite expensive," Anne explains to me.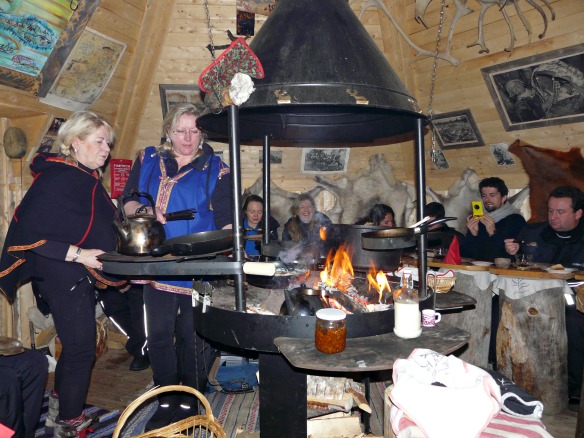 I visit "Tiikun Tiipii" with a few others. This is a "kota", the traditional habitation of the Sami (natives of Lapland). Inside we sit on simple benches and painted boards on tree stumps serve as tables. The walls are adorned with antlers, pictures of seeds and reindeer skins. In the middle is the fireplace where our lunch is prepared.
I try Poronkäristys, that's what my Finnish friend Tiina recommended to me. This is sliced ​​reindeer with mashed potatoes and cranberries. The meat is dark red, tender and somewhat reminiscent of deer. I like the whole dish very much.
A particularly good one Reindeer fillet is available in the "Restaurant Tango". The chefs Joonas Pöllänen and Janne Korhonen prepare the food in an appetizing way. The meat is aromatic and tender as butter.
meatballs
Sure, too meatballs must not be missing. I eat them in the "Tuikku", a rustic hut for skiers in the middle of Mount Levi. The piles of snow are piling up outside, skiers are whizzing down the mountain and the wind is blowing snowflakes in front of it. I sit comfortably in front of the crackling fire and enjoy my food.
fish
In addition to the herring for breakfast, there is also the salmon very good. I eat it once for dinner in my accommodation "Levi Spirit", it has a pleasant smoky aroma and is nice and juicy.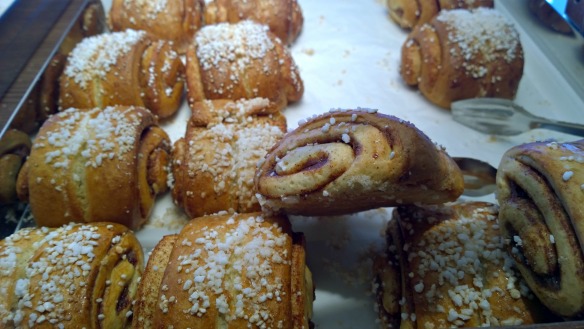 Sweets
I love the Hamburger Franzbrötchen, but Pulla is almost better. The pastries are still warm when I try them. It tastes delicious like cinnamon and sugar.
The crispy ones oatmeal cookies I already know and like from Germany. They are especially good when dipped in blackberry curd.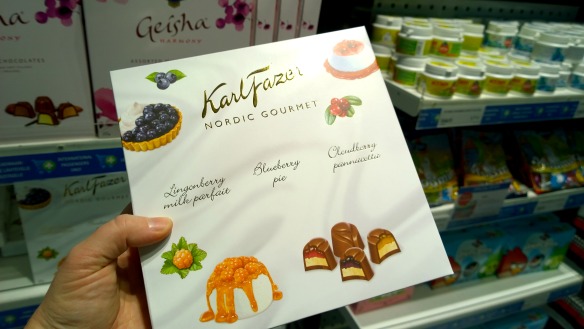 Karl Fazer has very, very good chocolate in Lapland. The milk chocolate is crunchy and not that cute. As a souvenir, I take chocolates with me, including filled with arctic blackberries (lakka).
They are also found in the most unusual sweet that I eat in Lapland: melted cheese with cloudberries. Interesting, but I prefer to stick with the other snack items.
My conclusion
I liked the food very much. However, I always had an appetite - was it the cold? The reindeer was interesting to try. But it doesn't have to be again. I am completely satisfied with fish and a dessert.
Have you ever been to Lapland and tried the food?
Note
Nokia invited me to the trip as part of the #LumiaInLapland campaign. Thanks a lot for this!